Shelby
Showing all 9 results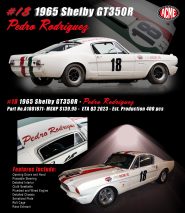 Shelby GT 350R – Pedro Rodriguez – 1965
Stock Number  – 1801871
Year / Make / Model  – 1965 Shelby GT 350R (Pedro Rodriquez) # 18 
Exterior Color  – Race Day Look
Interior Color  – Black
Manufacture  – Acme 
Estimated Release Date  – December 2023
Production Number  – 400
Scale  –  1:18
Please Note – If you're comparing prices be sure to factor in our competitors Shipping Fee's. 
Most of our Cars have Free Shipping! We pack with care as well!
Special Offer!!
Our price includes the Shipping Fee if you're in the Lower U.S 48! Sorry but this offer excludes all foreign shipments as well as HI, P.R. & AK
The Shelby American G.T. 350R was created with a singular purpose in mind: transform the image of the Ford Mustang from "sporty car" into "proven race winner." Gene Hamon Ford raced cars, too, relying upon the services of talented regional drivers to produce satisfactory finishes. At an SCCA Regional at Green Valley Raceway in Smithfield, Texas, Bill Steele was tasked with driving 5R108, as he'd previously delivered wins behind the wheel of a Shelby Cobra and a Shelby G.T. 350. For whatever reason, 5R108 intimidated the experienced racer, who begged off driving the car, leaving Gene Hamon with few good options. Sports car star Pedro Rodriguez was on hand, so when Hamon asked if he could handle the Shelby, his reply in broken English was reportedly, "Si, I win."
And win he did, beating a Shelby American factory G.T. 350R driven by Jerry Titus, and even besting a 289 Cobra driven by Al Goldman. Perhaps it was this commanding performance, or the success of the G.T. 350R models overall that prompted Mexico City racer Freddy van Buren to cut a deal with Gene Hamon Ford for 5R108. Whatever the reason, the Shelby was shipped south of the border, where its blue stripes were replaced with the red and green stripes symbolic of the Mexican flag.
.
Note
: Your Credit Card will not be charged until the item is ready to ship! .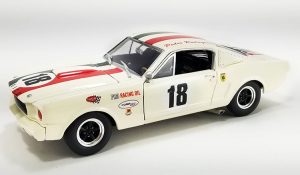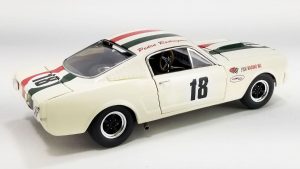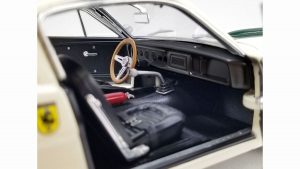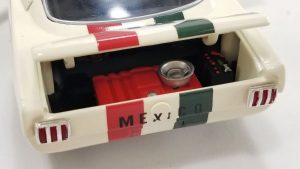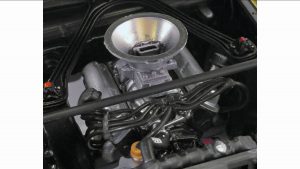 .
$

139.95
Add to cart