Ford
Showing 1–12 of 18 results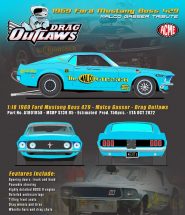 Malco Gasser Mustang Drag Car
Stock Number  – 1801858
Year / Make / Model  – 1969 Boss 429 Drag Car "Malco Gasser"
Exterior Color  – Race Day Graphics
Interior Color  – Black
Manufacture  – Acme 
Release Date  – SOLD OUT!
Production Number  – 480
Scale  –  1:18
This car debuted at the 1967 NHRA Spring Nationals in Bristol, Tennessee, and changed Gassers forever. It was at corporate Ford's insistence that Ohio George race what Ford sold. This car proved so superior in handling and performance that George's previous Gasser, the "World's Wildest Willys," was permanently retired. The Malco Gasser was powered by a 6-71-blown 427ci SOHC Ford engine that made approximately 1,200hp on pump gas. It was raced until May 1975, running a best of 8.12 at 173.07 mph in the quarter. George set five NHRA national records with this car and won Super Eliminator at the 1969 NHRA Spring Nationals before replacing it with the blown, then turbocharged Boss 429-powered red 1969 Sports Roof.
So, in honor of Ohio George and his mustang and his countless accomplishments throughout his racing career, ACME is pleased to offer this tribute to his iconic Malco Gasser!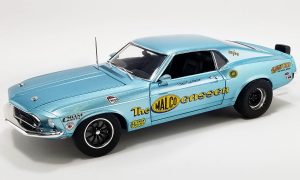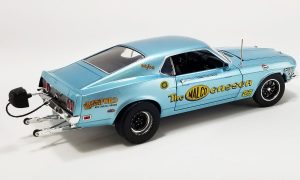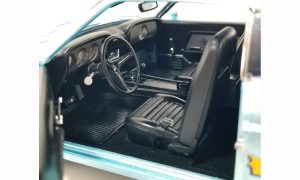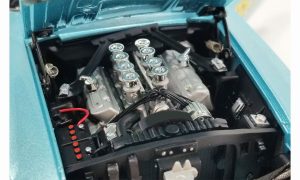 $

0.00
Read more