Mustang Widebody "Ruffian" – 1970
Stock Number  – US064
Year / Make / Model  – 1970 Mustang Widebody "Ruffian"
Exterior Color  – Green
Interior Color  – Black
Manufacture  – GT Spirit / Acme Exclusive
Estimated Release Date  – April 2023
Production Number  – Limited
Scale  –  1:18
The Ruffian Mustang was built as a race car that could drive to work on Fridays. This Custom 1970 Ford Mustang pays homage to the glory days of SCCA Trans-Am Championship. Which at that time, Ford was competing with its legendary 302 Trans Am model. However, this Mustang is a little bit different, or we can say a lot different. It is built as a hardcore racer. And first thing you will notice, it has insanely cool custom widebody with custom build body details. 
Special Offer!!
Order this item and we will include a $10.00 Credit good towards any future purchase!
Please Note:  We do not charge your credit card for Pre Orders or Back Orders until the item is in stock and ready to ship to you!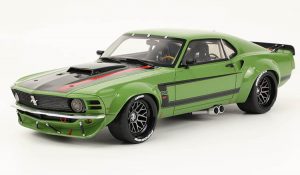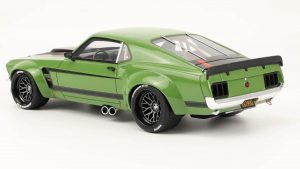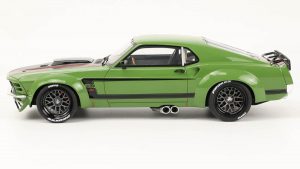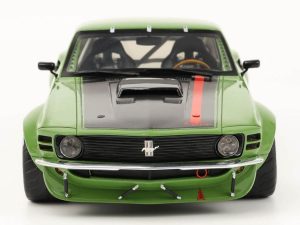 Available on backorder