Mustang Widebody "Ruffian" – 1970
Stock Number  – US064
Year / Make / Model  – 1970 Mustang Widebody "Ruffian"
Exterior Color  – Green
Interior Color  – Black
Manufacture  – GT Spirit / Acme Exclusive
Estimated Release Date  – October 2023
Production Number  – Limited
Scale  –  1:18
Please Note – If you're comparing prices be sure to factor in our competitors Shipping Fee's. 
Most of our Cars have Free Shipping! We pack with care as well!
Special Offer!!
Our price includes the Shipping Fee if you're in the Lower U.S 48!
Sorry but this offer excludes all foreign shipments as well as HI, P.R. & AK
.
The Ruffian Mustang was built as a race car that could drive to work on Fridays. This Custom 1970 Ford Mustang pays homage to the glory days of SCCA Trans-Am Championship. Which at that time, Ford was competing with its legendary 302 Trans Am model. However, this Mustang is a little bit different, or we can say a lot different. It is built as a hardcore racer. And first thing you will notice, it has insanely cool custom widebody with custom build body details. 
.
Please Note:  We do not charge your credit card for Pre Orders or Back Orders until the item is in stock and ready to ship to you!
.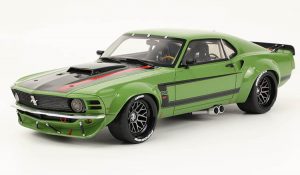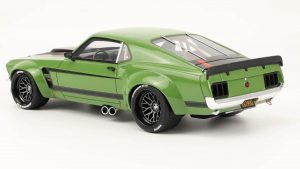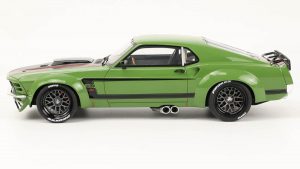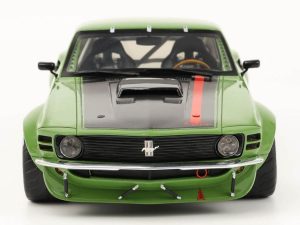 Available on backorder