Ford F-350 Ramp Truck – Tasca Ford – 1970
Stock Number  – 1801415
Year / Make / Model  – 1970 Ford F-350 Ramp Truck
Exterior Color  – Tasca Ford Colors
Interior Color  – Black
Manufacture  – Acme
Estimated Release Date  – July 2022
Production Number  – 750
Scale  –  1:18
The 1970 Ford F-350 Ramp Truck – TASCA Ford is presented in the same color scheme as the famous TASCA Ford '65 Ford Mustang A/FX! This latest Ford Ramp Truck features TASCA Ford on both cab doors with East Providence, Rhode Island designation. Driver Bill Lawton appears below each door window and the rocker panel has "Prepared and Tuned by John Healy". The bed doors have the 777A/FX with Mr. Factory Stock Eliminator 1965 N.H.R.A Winter Nationals. The model also features all the period correct logos and note the rear of the vehicle above the trailer hitch ball Suivez Moi!, which translates to Follow Me! 
Special Offer!!
Order this item and we will include a $10.00 Credit good towards any future purchase!
Please Note:  We do not charge your credit card for Pre Orders or Back Orders until the item is in stock and ready to ship to you!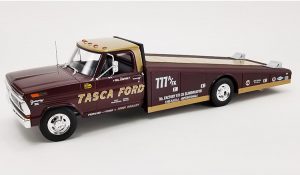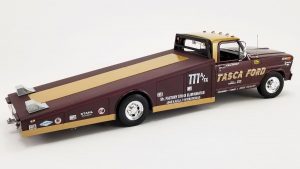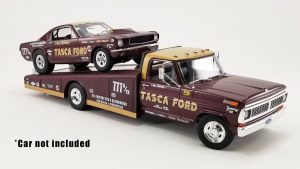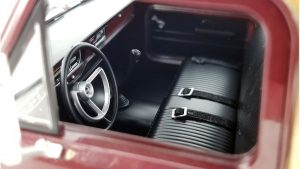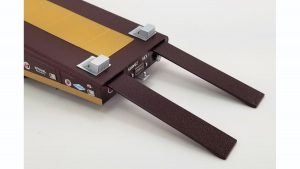 Available on backorder