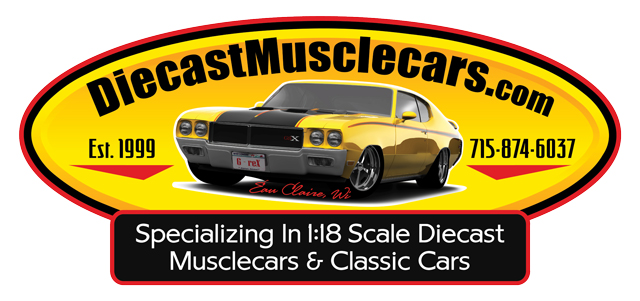 50 Fastest Musclecars Poster
50 Fastest American Musclecars Poster
This 50 Fastest list was published by Car Review Magazine back in November of 1984.
It was compiled from car magazines during the days when these cars were new and these various magazines tested them to see what they would run at the dragstrip. It was and is a very controversial list.
This is the same list that later fueled the many Hemi Vs. Stage 1 Shootouts such as the one
shown below also covered by Car Review Magazine: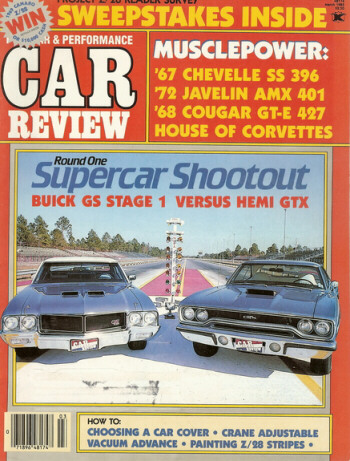 Manufacturers include American Motors, Buick, Chevrolet, Dodge, Ford, Mercury, Oldsmobile, Plymouth and Pontiac

Magazine Tests provided by Motor Trend, Car & Driver, Car Life & Road Test

ET's range from 12.20 @ 118 MPH to 14.40 @ 98.7 MPH

Also shown are the Cars Engine, Trans, Gear Ratio and the cars weight as tested

Posters measure 13" x 18"
Prices & Stock #s are as follows:
1 Poster Shipped with any In Stock Diecast Car = $2.50 / Stock # 50FP
Poster will be placed in a mailing tube for safety and shipped with the Car
2 Posters = $5.00 (Shipping & Handling is $5.50) / Stock # 50FP-2
Posters will be placed in a mailing tube and shipped via the US Postal Service
10 - 20 Posters = $1.50 Each (Shipping & Handling Included in Price)

When ordering quantities of 10 - 20 use Stock Number 50FP- (Quantity you want here)
Example - If you want 12 Posters type in 50FP-12
Posters will be Shipped via the US Postal Service